Gamut Analytics has ample knowledge and professional experience to organise and conduct an M&A process, both buy and sell side.

Efficient and effective M&A process could take c.4-5 months (or more) from kick-off of preparatory work to signing, and our team will guide you through every step down the process.

Below we present our process design and key areas to consider when thinking of engaging in an M&A transaction.
Gamut Analytics M&A process design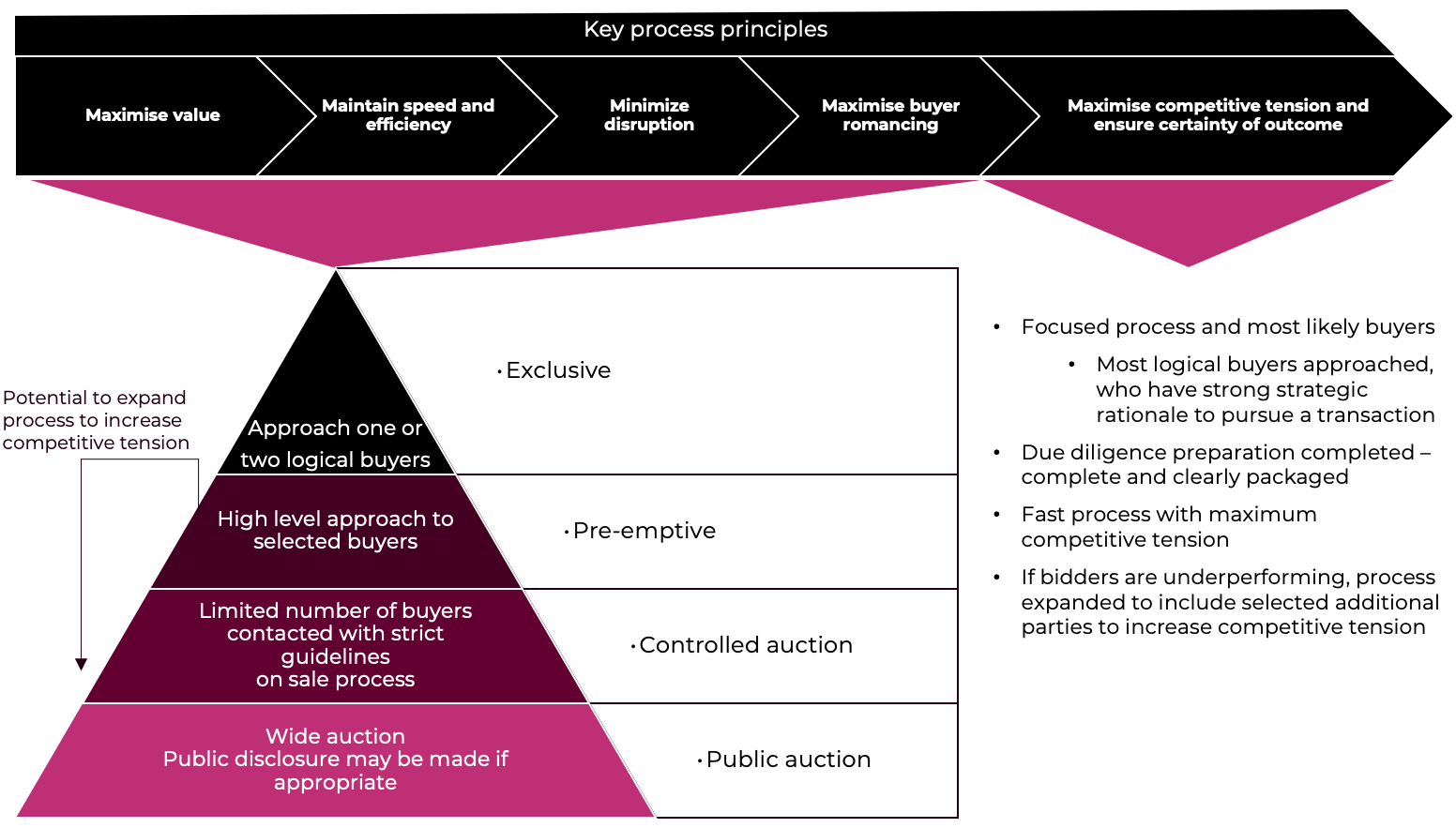 Key items to consider in an M&A transaction